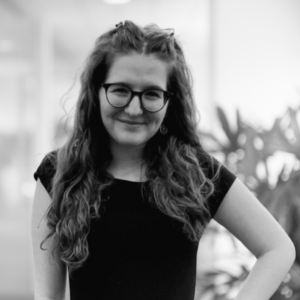 Allison has been working in social media and communications for over 6 years at various organizations and non-profits.
She is a co-founder of the Italian online community and co-host of the podcast of the same name, "Ma Non Sembri Malata" which has been featured in la Repubblica, il Corriere della Sera, Over There, Viaggi Di Passioni, and Primo Canale.
Her enthusiasm for effective communication as well as her experience living with three neurological conditions, Multiple Sclerosis, Migraine and Functional Neurological Disorder make her uniquely passionate about the work of WBP.
She has worked as the Social Media Content Manager on the Communications team at the Women's Brain Project since the Summer of 2022.