27th Alzheimer Europe Conference was in Berlin this year and the Woman's brain project was invited by the medical company Roche.
My part in the conference was to be on a discussion panel about caregiving to a family member together with Annemarie Schumacher Dimech
But first me and my husband Anders was keen on getting to know the Berlin city. So we went on foot and in the metro system. The first day we happened to wander into a October beer festival at Alexanderplatz it was so happy and inviting atmosphere so we stayed and drank Greman beer and eat Schweinshaxe that is a roasted ham hock, or "pork knuckle" with sauerkraut. I like it alot and Anders as well. On sunday we went on foot from the Alexanderplatz to checkpoint charlie and the the Berlin wall it was about a 40 minute walk, passing the Berliner Dom, Neue Wache, the university of Berlin and many more beautiful buildings and green areas. This city is a must to go to. It also holds a lot of shopping malls because every time we are away from the kids we need to bring them gifts so we did some shopping.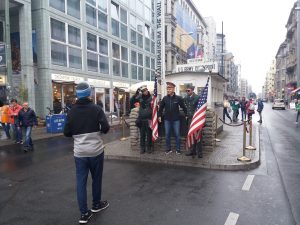 The conference started on monday with a organised tour of the exhibition area for the people with Alzheimer disease so we could be comfortable about finding everything. They even had a conference room prepared so we affected could go in and rest, or just drink coffee in peace and quiet. After that we joined the Opening ceremony.
On Tuesday It was my and Annemarie's time to shine on a panel discussion about Carers' experiences of the diagnosis of dementia, and if there is a gender issue? sponsored by Roche medicine company. I want to thank Andre Trottier for making this happen and giving me a platform to show people the struggle that comes with this disease.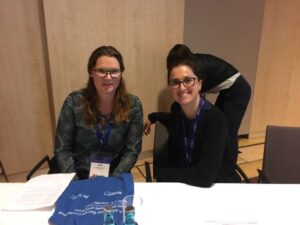 My speech didn't go as smoothly as I intended to, nerves I guess. But It gave me a lot of love after! People in the audience came up to me after and tanked me for setting words on their situation as a caregiver. And putting a light on the young family members and the early onset ones.
So here it is……
For many, Alzheimer's disease is primarily associated with old age.
But my family has lived close to this disease for decades. My
grandmother died during my first year, and here two children, my uncle and my dad have both died in alzheimer's.
I was only 15 years old when my dad got his diagnosis. He was in his early 50. Our family broke down. It was truly horrible.And sadly I don't remember him as a healthy human being anymore. But In the midst of the chaos, my mother took control of the
situation. and refused to hide my father and talked very openly about the disease.
But It wasn't a bump free road. We had my father at home living with us because there were no better solutions in swedish welfare system at the time. As a teenager it was a lot to handle. School, friends and having people that were employed to look after my father 24-7 in our home. A small home, for a teenager to share with people I did not know, at all the hours of the day. After a few years it was unbearable and he went to a home for elderly. My father died in 1999 a beautiful summer day. Seven years later my uncle died.
So to the introduction of myself!
I Am 41 years from Sweden. I was diagnosed with alzheimer's at the age of 39. But I don't want alzheimer to define who I am. So I am a mother to two beautiful girls that are 17 and 14, I'm a wife, daughter, a friend, a work colleague, and a dog owner.
I am Sofia!
And the biggest battle now is about getting into medical trials so I can save my kids. But in europe there is age limit on al medical trials for 50 years old. And I will probably be dead, or not something not worth saving by then.