The Women's Brain Project (WBP) is proud to announce a pioneering ground-breaking project exploring how sex and gender impact the Patient Journey specific to Alzheimer's disease. This will be a fundamental step towards personalized care for persons living with Alzheimer's disease (AD).
Over 55 million people live with dementia worldwide. The vast majority of patients are women representing 70 per cent of the patient population. Worldwide also caregivers are predominantly women This is a staggering figure, made all the more striking as it rises on a daily basis, with forecasts reaching 78 million by 2030. This means that 55 million women in the world will have Alzheimer's disease by then.
Sex and gender differences along the 'Patient Journey' – a first step towards optimizing care for persons living with Alzheimer's Disease
Sex and gender differences in Alzheimer's disease play a crucial role not only in prevalence and incidence of the disease but also in risk factors, biomarkers, symptoms onset and symptoms characteristic. Sex (biological) and gender (socio-cultural) differences in Alzheimer's disease are particularly relevant in the individual's diagnostic pathway and care journey. Even clinical trial recruitment is significantly impacted by sex as our recent JAMA work has proven.  Nevertheless, several sex and gender-based factors are not yet captured in a standard 'Patient Journey'. WBP's project takes a patient-centric approach to paint a comprehensive illustration of an individual's journey from symptom onset to treatment completion.
Considering sex- and gender-specific factors is a key step to improve access to and precision of diagnosis of Alzheimer's disease, and to recognize the patient's specific needs throughout the lifecycle of treatment, solution development and care. A paradigm shift towards precision neurology will optimize the Alzheimer's disease diagnostic pathway and patient journey.
"Alzheimer's disease is a medical condition which requires specific tailored approaches for innovative treatments and care; this project will set the basis to  understand where the  known biological differences in this disease will impact the patient's journey and how stakeholders can  precisely intervene to ameliorate it", says pro bono WBP CEO Dr Antonella Santuccione Chadha.
Strong partners join forces with the WBP to bring the Patient Journey to life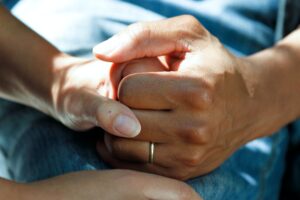 The importance of this work is underlined by the fact that Alzheimer's Disease International (ADI)  will contribute to this project.
Wendy Weidner, Research and Policy Project Lead, Alzheimer's Disease International (ADI) says. 'ADI is pleased to work alongside WBP on this project to explore sex and gender-specific impacts on the dementia journey. Ensuring equal access to a timely diagnosis and holistic post diagnostic care is a pillar of our global work. The opportunity to gain a deeper understanding of the impact on women will help us strengthen this further and improve impact.'
The work will be initially sponsored by pharma company Eli Lilly, while new stakeholders are welcomed to join in the effort.
For more than 30 years, Eli Lilly has been committed to Alzheimer's disease research and development with the ambition of bringing innovative Alzheimer's disease therapies and diagnostics to patients who need them most. We are delighted to support the Women's Brain Project study into the potential differences gender can make to patient diagnosis and treatment. This will provide important insight for the Alzheimer's community in addressing potential inequities in care.
This landmark patient research study will be carried out in collaboration with the global consulting firm Charles River Associates (CRA), and will uncover differences in the AD patient journey between women and men.
Angela De Martini, Vice President at Charles Rivers Associates says. 'It's a privilege for Charles River Associates to have the opportunity to support WBP in this important project and we are looking forward to the moment when we can share the findings with the whole Alzheimer's disease community'
The patient research study will be conducted in the US, Germany, France, UK, Italy and Spain and will be published in the course of 2022. This will serve as the first pilot and has the potential to be increased to other countries at a later date.
Picture: National Cancer Institute on Unsplash