Addressing Gender Related Issues and Bias in the Prevention and Treatment of Neurological Conditions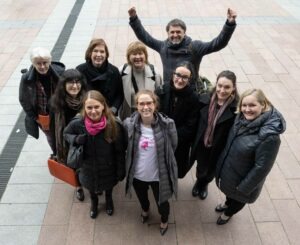 On 29 November 2022, the MEP Interest Group on Brain, Mind and Pain (BMP) hosted an in-person event in the European Parliament entitled "Addressing gender related issues and bias in the prevention and treatment of neurological conditions". The event's main objective was to discuss key barriers to prevention, diagnosis and treatment faced by women with neurological and chronic pain conditions, and understand what are the policy solutions that could improve women's quality of life.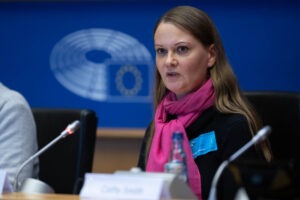 It was an honour and a privilege for Anna Dé, Policy Advisor at the Women's Brain Project to join the panel debate. She focused her contribution on the impact on caregivers of people with neurological conditions. She stated that women are usually caregivers, excluding them from the workforce and making them vulnerable because they do not provide for themselves. Furthermore, if they have health issues, their needs are often not met. Anna Dé also emphasised the importance of understanding the sex differences in the prevention and risk factors of neurological conditions to educate women.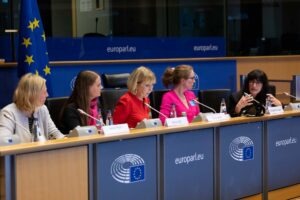 Anna Dé also outlined the vision and mission of the Women's Brain Project, highlighting some of our activities, as we work to create a Research Institute for Sex and Gender Precision Medicine.
The meeting report can be accessed here.