By Dr Antonella Santuccione Chadha
As the CEO of the Women's Brain Project, I am immensely proud that on the occasion of International Women's Day, 8 March 2023, we are launching a new White Paper that we commissioned to Economist Impact, which examines the economic benefits of investing in sex-and-gender specific brain research. The WBP provided expert counsel and guidance in the delivery of this project.
The groundbreaking White Paper, Sex, gender and the brain: Towards an inclusive research agenda is informed by expert interviews and presents an economic impact framework to examine how sex and gender differences manifest across five brain diseases: Alzheimer's Disease, Migraine, Multiple Sclerosis, Parkinson's Disease and Stroke.
The starting point was the conceptualisation of a general framework for brain diseases, which was then adapted to build five frameworks according to disease-specific outcomes. The novel frameworks convey how sex- and gender-specific research can impact a country's GDP.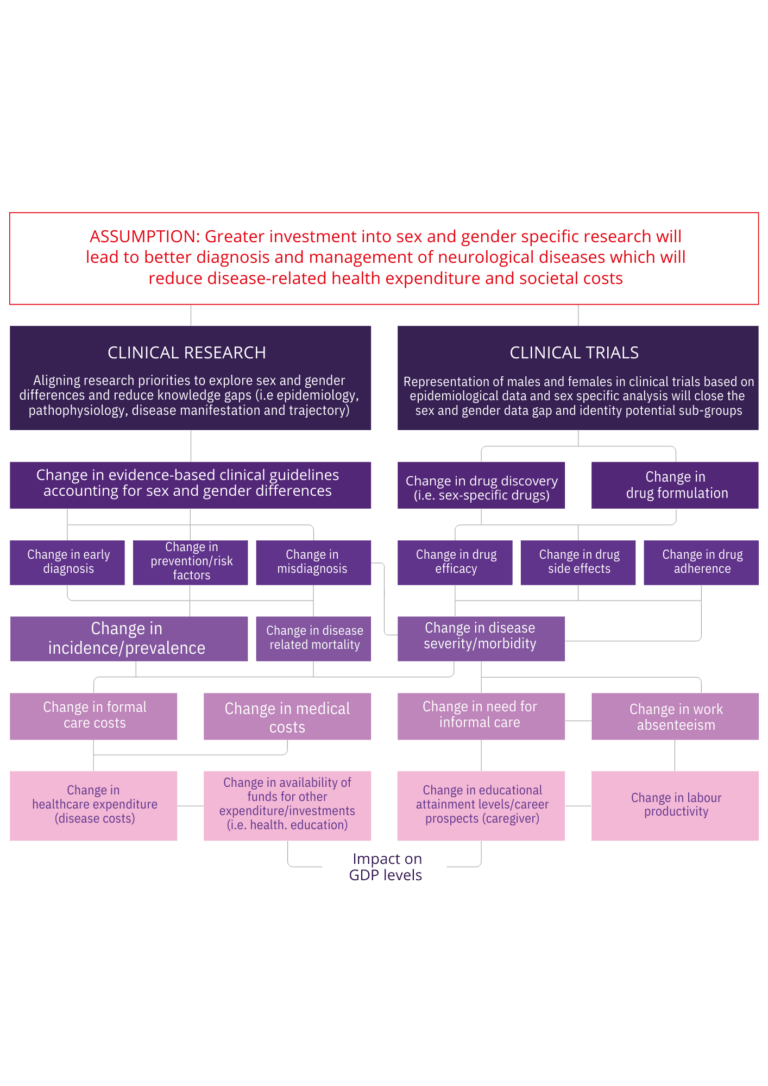 Brain diseases are rapidly growing in prevalence and will be a defining global health challenge in the next two decades. Women still remain underrepresented in clinical research and most brain diseases have a higher prevalence rate among females. This White Paper is the first phase of a research programme to create a modelling framework that quantifies the economic implications of sex and gender differences in brain diseases and to build an evidence-based case for investment.
To optimise care for patients with brain diseases, it is important to increase the enrolment of both sexes into clinical research and drug trials that are reflective of the sex distribution of the epidemiological burden. Better efficacy and safety of drugs, as well as fewer side effects – which would all result from more equitable clinical trial research – would improve adherence to treatment protocols for both males and females.
As a follow-up to the White Paper, WBP plans to develop a robust economic model to quantify the economic implications of sex-and-gender differences in brain diseases and build an evidence-based case for investment.
This pioneering research has significant implications for scientists, healthcare professionals, government and policymakers, payers, regulators, the pharmaceutical industry and, most importantly patients and caregivers. WBP is committed to working with all stakeholders to transform the clinical trial landscape and offer the right treatment to the right patient at the right time for all brain conditions.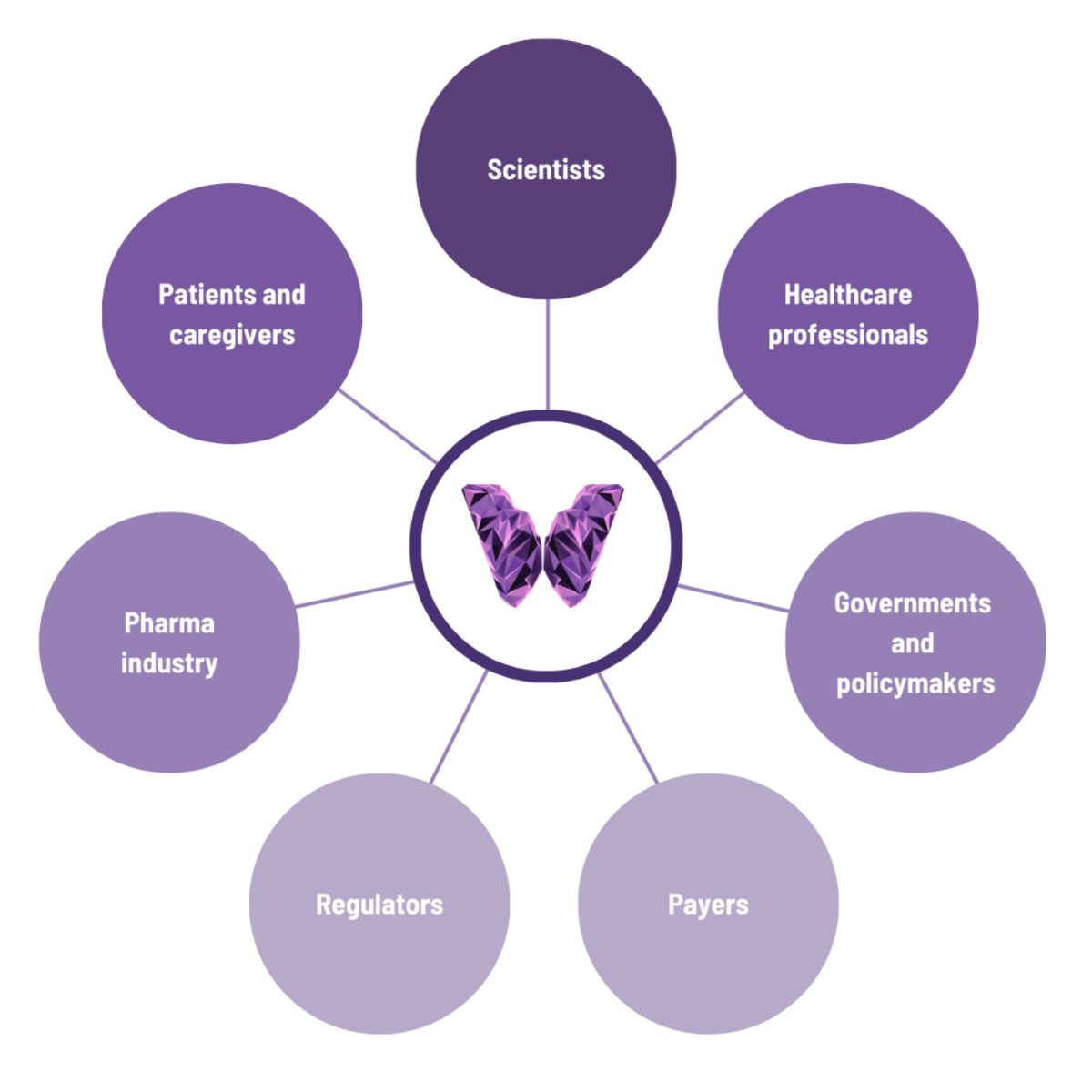 To complement the White Paper, WBP has also issued a Call to Action document, which puts forward 'specific asks' to all our stakeholders. Collaborative efforts are needed to ultimately drive policy change.
Our recommendations to stakeholders to reach a more inclusive research agenda in brain health are gathered around four main themes:
1. Brain and mental health, through a sex and gender lens, must be made a priority, through both policymaking and economic prioritisation
2. Robust data and research for informed decision-making
3. Further knowledge and understanding of healthcare professionals to ensure better diagnosis, access to treatment and management for all patients
4. Meaningful involvement of patients and caregivers in decision-making
The overarching goal of WBP is to transform the state of medical treatments and drug development through sex and gender factors as a gateway to precision medicine and care. WBP is committed to furthering the knowledge base through its plans to establish the Research Institute for Sex and Gender Precision Medicine.
To download the White Paper and the Call to Action, select this link.
White Paper Launch Webinar:
13th March 2023, 15.30 – 16:30 CET – Launch Webinar, at the start of Brain Awareness Week, with the support of the European Federation of Pharmaceutical Industries and Associations (EFPIA). You can register for the webinar here.