As many of you will already be aware, Tina Turner passed away this week. Tina Turner remains a great inspiration for many women, a brilliant singer, as well as dancer, she escaped domestic abuse and reinvented herself as a global music superstar. In later years, she suffered her own health issues, including stroke and cancer. She of course eventually ended up living in Switzerland, near Zurich (the homeland of WBP) where she became a Swiss citizen. 
As we celebrate her life and legacy, as the Queen of Rock and of Dance, you could put on some of her greatest hits and dance and sing along! Dance is good for processing emotions, but did you know that dance is good for your brain and mental health? 
Physical Activity and Our Brain Health
It is common knowledge that physical activity is good for us and our overall health and well-being. Physical exercise benefits so many parts of our body which are all interconnected.
"During physical exercise, many processes in our body are switched on. Our body must provide energy for the muscles by burning calories, which in turn leads to a rise in our body temperature. In order to reduce the feeling of pain during the workout, endorphins (one group of happiness hormones in our body) are released, which make us feel happy and optimistic at the same time. Probably the most affected muscle during physical activity is the heart. Its rate increases during physical activity, leading to an enhanced blood flow to supply the body with more oxygen and nutrients. As one of the organs with the highest demand for energy, the brain benefits immensely from this and its function can be improved verifiably by regular exercise." -Dr Tina Stibbe (Read more from her here.)
The way Dr Tina Stibbe describes how physical activity and movement affect our bodies could be compared to the perfect choreography of a dance that your body does every time you exercise and move around; it's a "dance" your body knows well.
On a related note, dance is one of the many ways to get the physical activity your body needs. We had the honour and pleasure of interviewing Rachel Marlins, a Mental Health Professional and Dance Teacher. She shared with us how dancing even helps her mental health for our Let's Learn Series.
Dance and Women's Health with Rachel Marlins
What's your name, where are you from and what do you do for a living?
Rachel Marlins: My name is Rachel Marlins and I am a licensed practising counselor from the city of Suffolk, in the state of Virginia in the USA.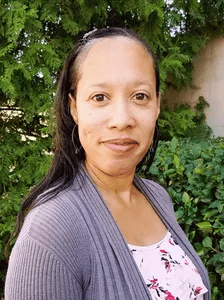 When did you start dancing, and what are your favourite dances?
Rachel: "I began dancing as a young girl and really began to enjoy it as a teenager. Ballet and ballroom dancing have been my favourites!"
What made you decide to start teaching dance later on?
Rachel: "I started teaching dance because I enjoyed using my imagination to choreograph movement and helping others to enjoy all the benefits of dance that I had come to love as well."
Has dance improved your mental health?
Rachel: "Dance has enhanced my mental health in so many ways. Dance allows me to learn new steps and styles of movement that keep me sharp. I also gain confidence as I increase my skills. Dance is so engaging that it allows me to be fully present in the moment and focused on the rhythm, breathing, and movement thereby removing anxiety. It has helped me with flexibility, balance and the opportunity to meet new people.
Although I am an introvert, when I was completing my graduate coursework, I danced approximately ten hours a week. I taught two ballet classes and then went to classes to learn African, Latin, and ballroom dances. It was a fantastic way to take my mind off from my demanding studies, stay fit, and connect with other students. It also provided something to look forward to and a reason to dress up and go out each week. An added benefit was the accountability of those who expected to see me in class every week, which prevented me from procrastinating on schoolwork and missing the fun while anxiously trying to meet a deadline."
What are the reasons you recommend people start dancing?
Rachel: "If I were to recommend dance to another, I would tell them the benefits of learning, socializing, exercising, and having fun!"
These are all great benefits to your health and well-being. We know well that socializing is one of the many ways we can care for our brain and mental health, even reducing the risk of developing serious conditions like Alzheimer's Disease.
In your opinion, why is the work of the Women's Brain Project so important?
Rachel: "I think that the work of the Women's Brain Project is very important as there is a great need for more study based upon the specific needs of women."
If you had one message of hope for those with a mental disorder, what would it be?
Rachel: "If I could give one message of hope to those living with any mental disorder, it would be that whatever you're going through can get better. There are people who care and who want to help. Reach out for help and don't give up until you get what you need."
As Rachel has taught dance in the past, we talked with one of her previous students, Allison Dye who lives with Migraine, Multiple Sclerosis and Functional Neurological Disorder to learn what dance means to her and how it impacted her life to learn from Rachel.
Allison Dye: "I first began learning dance from Rachel when I was about 7 or 8 years old, and I was her student for a few years. I still remember many of the dances she taught me, unfortunately, I would later have to stop due to my neurological conditions but what I learned from her stayed with me decades later. I think what I loved the most about learning from her was that every movement could be graceful. I remember her teaching me that each step I took could be as if I were dancing, "Don't be a little elephant!" I remember her telling me, indicating to me that each step could be taken gently and quietly. It made me feel very mindful of the way my body moved in the world, and how it could make me feel mentally. Even today, when I must be at an important meeting, I know I can walk or roll in my wheelchair, back straight, poised, calm, professional — the way I hold my body helps me to approach situations with confidence."
Support Women's Health
Please consider supporting us as we work to establish the groundbreaking Research Institute for Sex and Gender Precision Medicine. You can become a member, volunteer or donate to our organisation.
About Rachel Marlins

Rachel Marlins is a Licensed Professional Counselor (LPC) based in southeastern Virginia in the United States. She works to resolve issues of grief, self-image, assertiveness, relationship conflict, communication, depression, and anxiety with individuals and couples. Rachel has experience with diverse cultures and populations in the United States and abroad and has an interest in creative approaches to therapy. Rachel is married to a loving husband and is the mother of three young children.